What is the difference between GK and KK? Which did you choose and why?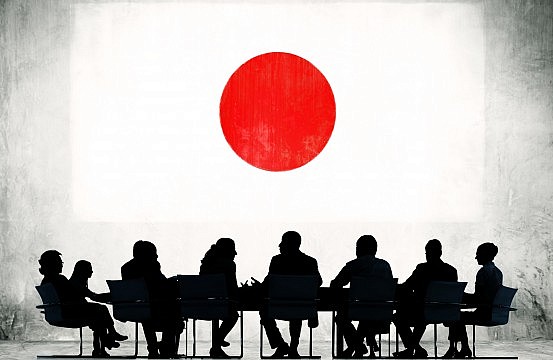 Here are some of the points we considered when looking at GK vs KK.
Simple description:
– KK – shares calculated based on amount of money invested by each person. For example, if there are two investors and both invest 1 million yen in the company, then the profits are split 50:50.
– GK – shares can be calculated based on amount of money invested as well as skills/time/technology contributed. For example, if there are two investors and Partner A invests 800,000yen and Partner B invests 200,000yen, however Partner B brings more skills/ideas/contacts/technology to the company than Partner A, then the two partners may agree to split the shares and profits 50:50.
Advantages of GK
The cost of establishment for GK in Japan is lower than KK – 100,000yen for GK compared to around 250,000yen for KK.
If the company is GK, you can set the profit share and authority regardless of the amount of investment. This means that for GK you are able to design your company as you like, as long as you specify the rules of your company in the documentation.
There is less control from investors in GK, which can give the company more flexibility. This can be handy if your company needs to make decisions quickly, especially in terms of new technology (this could take too long to ask investors and board of directors of a company if KK, which could result in losing competitive advantage).
GK can be a great option for venture companies – for example, if a small company has new technology and a larger company would like to start a venture with them, they could make the venture a GK which would ensure the smaller company doesn't lose their authority.
No need to announce the financial statements of GK.
No time limits for Directors' and auditing officers' terms of office
Disadvantages of GK
GK is a new system in Japan, so it is still not really trusted by corporations here. Most big companies in Japan still prefer to work with KK, especially if you have a small company or a startup.
There is a risk of issues arising if investors have a disagreement. If, for example, you start a business with 2 of your friends and you decide to establish your company as GK – if you have a disagreement with your business partners and they get an agreement against you, then there is a risk of you losing control. Even if you invested a large amount of money in the business. If your company is KK, the authority is determined by the amount determined by each investor.
We heard it can be harder to get a bank loan if GK (compared to KK).
GK increasing in Japan
The number of GK companies in Japan is increasing, and there are many big GK companies such as:
P&G Maxfactor
Apple Japan
SEIYU
However, still GK is a relatively new concept and not as trusted as KK in Japan.
Why we chose KK
KK is the mainstream company type in Japan (Yamaha, Seiko, Sony, Makita…), and our business partners and clients would feel more comfortable dealing with KK.
We were the main investor in our company, so KK is easier.
When expanding our business, KK could be easier than GK for recruiting new staff.
Some Advices
This is my check list for whether to choose GK or KK:
If you want to start a small bussiness and no need to raise funds, then GK could be suitable.
If you want to start business with others, you have to be careful. KK is based on money, so it is simple. But GK could be mess if you have a disagreement with your business partners.
Check your competitors and their style. If most of them are KK, then probably better to choose KK.